What is WordPress? WordPress is an open source blog and CMS platform developed in PHP that allows the creation and management of a website composed of textual and multimedia elements

The CMS was launched on May 27, 2003 by Matt Mullenweg and Mike Little

Subsequently , WordPress becomes popular in the blogging world and over the years has become a reference point for the creation of web pages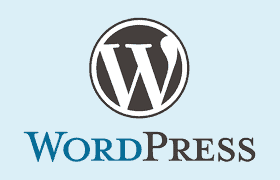 WordPress is currently the most popular  CMS in the world

one cause of its success is its ability to integrate program extensions and the large community of programmers and developers in charge of creating these programs called Plugins

in March 2019 it was used by 33.4% of all websites on the internet and by 60.3% of all CMS -based sites
WordPress plugin 
the WordPress plugin is a program that allows the extension of functionality to the WordPress platform

WordPress has a plugin library consisting of more than 50,000 elements that allow you to customize your website

the fact of being an open source CMS allows WordPress to have many third party programs that can be integrated into the platform

for example, for companies that intend to use their website as an online store, there are plugins that allow the integration of additional features to your website to facilitate the management of E-commerce

Woocommerce is the most popular WordPress plugin for E-commerce activities on the website, launched in 2011 it has become the most popular plugin due to its ease of use and its customization

WordPress plugins are one of the key points why WordPress has become the most popular CMS in the world
WordPress themes
The WordPress Theme is a package that can be installed on the site that contains the information for the graphic parts of the website

the theme allows the decoration of your site and its customization according to your tastes or according to the colors of your brand

the choice of themes is something very personal but there are some characteristics of a theme that cannot be missing

for example responsive design (responsive design)

Responsive design is the characteristic of a website design that adapts to the size of different screens on mobile devices to ensure a good user experience

Here is the list of the most popular themes for the website:
Divi
Astra
Themify ultra
Hestia Pro

Here is the list of the best websites to find WordPress themes :
Themeforest
Themeisle
Itemplates
Mythemeshop.com
Themify.me
Eleganttheme

There is a plugin that allows you to change the look of your website using drag and drop tools

Elementor allows you to create and modify your website in a simple and intuitive way, 

with Elementor the textual parts and the multimedia parts can be moved in blocks at will of the web page without having to manually enter the HTML code
How much does it cost to make a site with WordPress?
the cost of the website always depends on the companies we refer to, as far as siteground is concerned

the cost of the domain is starting from $15.99 per year
the hosting price is $47.88 per year
the price of the CMS is free

for a total annual cost of about $65 per year

on the other hand, if you consider entrusting the creation of your website to a web agency, the cost is higher

in general, the average cost of a basic website is between $4,000 and $40,000 while for a more advanced and customized website the cost is between $15,000 and $100,000. 
How to create a website with WordPress?
Here are the steps to create a free WordPress website :
go to WordPress.com and click on "create your site" to login
Enter your personal information
Choose your domain name
Choose the free plan
Choose the theme 
Who Uses WordPress?
WordPress is the most popular CMS in the world, currently 36% of websites use WordPress as their content management system

and some of the largest digital companies have chosen this CMS for their business

here is the list of large companies using WordPress :
CNN
Forbes
Glamor
Microsoft
Rolling Stone
BBC
The New Yorker
Variety
Reuter's
Time
Bloomberg Professionals
Reader's digest
WordPress story 
WordPress is the successor to the b2 / cafelog platform, a platform developed in 2001 by the Frenchman Michel Valdrighi.

In 2002 Valdrighi stopped the development of b2 / cafelog

In 2003 Mullenweg wrote a post on the Valdigri blog with the intention of continuing the development of b2 / cafelog.

The next day Mike Little comments on Mullenweg's post proposing to help develop the platform

In May 2003 the first version of WordPress 0.7 was released, named as suggested by blogger Christine Selleck