In this article I want to tell you about one of the best methods for doing email marketing
what is sendinblue?

Sendinblue is an email marketing and marketing automation service used for email marketing campaigns and relationship marketing campaigns .


Sendinblue allows companies to promote themselves through digital marketing campaigns to create marketing campaigns to be sent to a contact list


| | |
| --- | --- |
| Company: | Sendinblue |
| Foundation: | 2007 |
| CEO: | Armand Thiberge |
| Sector: | Relationship marketing , digital marketing |
| Products: | Email marketing , marketing automation |
| Website: | Armand Thiberge |
sendinblue is a Parisian company that was born as a company that allowed the sending of transactional emails

to date it is one of the leading Email marketing companies thanks to the various digital marketing services and thanks to the experience it has in email automation

Email automatisation, which is the activity of automatically sending emails to a contact list, is the main feature and the strong point of Sendinblue

competence that differentiates it from other products on the market
with email marketing automation we mean all the operations of sending, setting up and managing emails through automatisms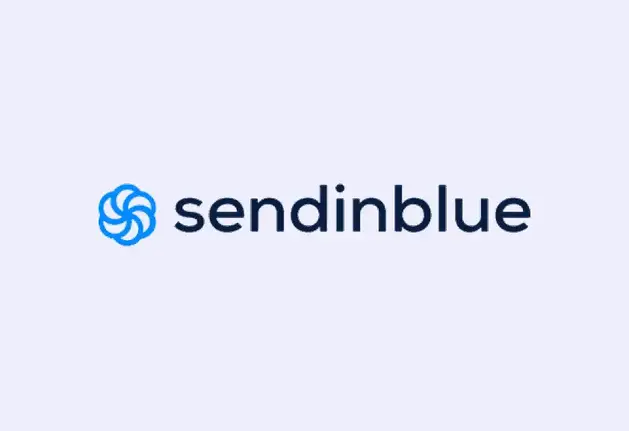 and sendinblue allows you all types of automation, from the simplest automations to more complicated and advanced automations

in addition to email marketing with sendinblue you can automate other services 

services such as sending SMS, chat messages and Facebook ads
each email campaign is testable thanks to the AB tester tool that allows you to find the most efficient model and which converts the most between different email models

In addition to the services I have listed above, Sendinblue also allows you to create landing pages, newsletter subscription forms
How to use Sendinblue?
Here are the main ways of using Sendinblue:
Sendinblue is used to create newsletters and for blog and brand promotions


, creating emails is very simple thanks to tools such as the drag and drop interface and the templates available in the library

sendinblue is also used for sms marketing , sms marketing is the sending of promotional messages in the form of SMS for commercial purposes, this type of campaign is often used for more urgent campaigns such as the promotion of events and last minute promotions

Sendinblue allows you to be instantly available to your customers through communication in the chats of your website, this ensures you an instant and perennial presence on your website

the chat is a one-to-one communication software that allows your customers to ask questions about your business

the advantage of this program is that once set up it allows you to instantly answer your customers' questions

Sending blue also provides you with a CRM to manage the relationship with your customers, CRM is custom relationship management which is a marketing activity that allows you to segment your customer database for optimal management

Sendinblue puts you at available its extremely easy to use CRM that allows you to centralize and organize your contact list

the flagship of sendinblue is marketing automation, a tool that allows you to automate your operational tasks based on pre-established scenarios, 

automation marketing is a digital marketing activity that has the task of automating repetitive and repetitive operations. track, measure and optimize all the digital marketing activities of an organization to improve their effectiveness 

sendinblue is one of the reference points in marketing automation thanks to the automation services that it offers

with sendinblue you can create automations for each scenario (upselling, cross-selling , lead scoring etc)

sendinblue allows you to send secure transactional emails you can rely on, transactional emails are an automatic email sent to a customer to confirm the success of an event or transaction

Sendinblue allows you to segment or send specific messages to different segments of your audience, to create landing pages, registration forms (opt-in), facebook ads, retargeting etc.
the list is really long and the services offered by this platform are really a lot
How much does Sendinblue cost?
Here are the Sendinblue rates:
| | | | |
| --- | --- | --- | --- |
| Free Plan | Lite plan | Premium plan | Company Plan |
| $0 | $19 | $49 | on estimate |
How to create a newsletter with Sendinblue?
Here are the steps to create a newsletter with Sendinblue:
Go to the campaign editor and click on "create a new campaign"
Enter your campaign settings
Select your newsletter template
Select the recipients of your newsletter
Schedule your mailing list and confirm the newsletter
These are the steps to create your Sendinblue account
Here is the list of operations to create an account on Sendinblue
go to the site and create a Sendinblue account
Enter your personal data and your email
confirm your email by clicking on the confirmation link you will receive
complete the registration with your information on the platform
enter the code that will be sent to you to complete the registration