In this article, you will find out what is Canva and how it works
online images are taking up more and more space online, the factors driving this trend are simple

in the first place the images have a greater impact than a text another factor is that people read less and less and especially online the average user prefers to see images and videos

the last factor that is perhaps the most important is the fact that social platforms such as Facebook, Instagram, TikTok have an algorithm that favors multimedia content such as images, videos, etc.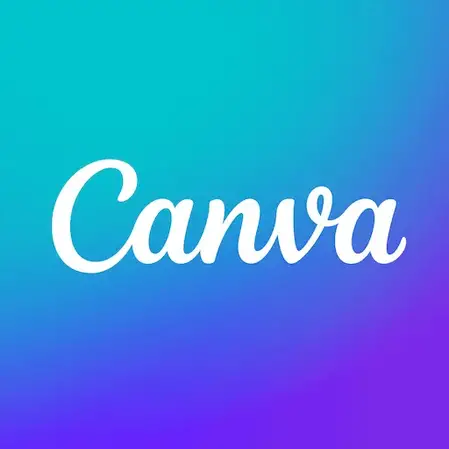 what is Canva?
Canva is a graphic design tool that allows you to create creative content for blog articles, social posts and emails

Canva uses drag and drop software for creative content creation and this makes content creation very simple and requires no technical skills.

Any user can use Canva for both novice and professional users

for beginners there are many predefined templates ready to use while for more advanced users Canva allows, thanks to the drag and drop tools, to create visuals from scratch for high quality content thanks to the professional editor

Furthermore, Canva's database is very large and it gives you a wide choice of images, photographs, graphics and fonts to use for your content

Launched in 2013 it has become have after have a favorite tool for digital marketers and bloggers


the Canva platform is always free and to start using just go to the canva.com website

no registration is required to use the software

the platform has free features and premium paid tools for more professional jobs

Canva offers over 250,000 free graphic templates that allow you to create content in all areas: resume , poster, logo, presentation, flyer, business card, infographics, video, background, zoom background, brochure, report, website …

premium tools can be paid for individually or users can choose to subscribe to Canva Pro to have all the platform's advanced tools available 

the price of Canva pro is $11.99 per month per user
How to use the Canva editor? 
Canva is a web-based application that allows users to create and edit designs for any purpose

Canva's editor is very intuitive and easy to use

Users can choose from a variety of pre-designed templates or create their own design from scratch

Canva's editor allows users to add text, images and graphics to their designs. Users can also export their designs in different formats and share them with others.
What are the advanced features of the Canva editor?
Canva offers users a wide range of advanced features, such as the ability to add text and images to their designs, use advanced drawing tools, and export their designs in different formats.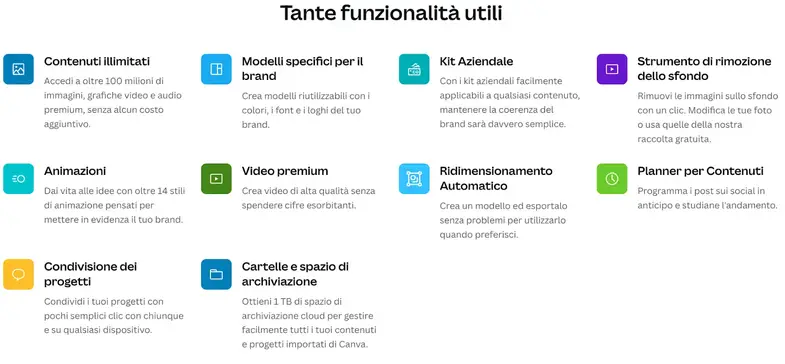 here is the list of Canva's advanced features
creation of models for brands
background removal tools
animations
high quality video creation
Automatic resizing
content planner
storage space
Canva also offers users the ability to share their designs with others.
What can you do with Canva?
Canva is a very advanced online image editing tool

This tool allows you to create graphics starting from ready-made templates or with customized dimensions

beyond graphics Canva allows you to create logos, flyers, presentations, resumes and infographics with maximum customization and in the simplest way possible

Canva allows you to edit visuals by adding elements to photos and images that allow you to create custom graphics

Canva a great tool for a company's brand awareness strategy, for influencer marketing strategy and very useful for blogging strategies 
finally it is highly appreciated by e-commerce owners on Shopify for the possibility through the visuals created on Canva to increase the conversion rate of the online store