Hi You !!
in the following lines I will explain what a hosting service is and what it can do for your blog

are you interested in opening your blog then read carefully 🙂

a hosting service is a network service that allows you to hold all the files you need to create your website. Thanks to a hosting service you can insert pages of a site, files, or web applications on a web server, making it all accessible to your users on the network and

hosting allows access to your blog pages via the web browser (google, firefox, safari)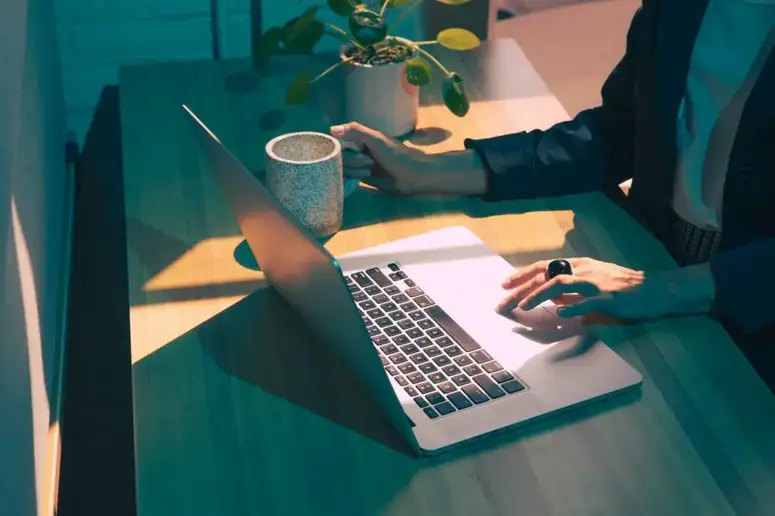 a hosting is simply a computer that runs without interruption and allows your site to be online all the time

it is also responsible for setting up your blog, maintaining and making your site visible on the web

there are also wordpress hosting , many web platforms that offer hosting offer customized packages designed specifically for the most famous CMS , such as WordPress

and among us the best hosting for bloggers tend to be those that are compatible with wordpress ,

good blogger hosting must be easy to set up, quick to set up, secure and reliable

do you know Geocities?
Geocitiers was one of the first web hosting companies in 1995, at the time Geocities provided you with 2Mb of free web space and charged you a monthly fee if you wanted more storage space.

2Mb can you believe it? 🙂
now things have changed and we have different hosting possibilities in the market

there are different types of hosting the main ones are:
shared hosting (or shared hosting ),
reseller hosting ,
virtual private servers
shared hosting:
is the most popular type of webhosting for hosting websites that do not require dedicated infrastructures

hosting reseller:
consists in purchasing a space on a server with certain services for the management of sites and reselling it to third parties

virtual private servers (or vps):
hosting dedicated to those with special needs but who do not want to give up the convenience of a shared solution 
it's not like normal shared hosting ,
in this case you have a second computer that you use as a server with a separate dedicated machine,
you will then have the dedicated software that you are going to install, an IP address, RAM CPU and other memory as if it were another computer

the most common and popular of the 3 is shared hosting
another important thing for a blogger when choosing hosting is customer support
you need to be able to reach customer support as quickly as possible in case you have a technical problem
so in summary, a good hosting must have good performance
simple
good assistance 
excellent performance
What is hosting for ?
is the space on the internet where you can place your website files, 
hosting can be considered as the home of your website (a common analogy to explain these platforms :)),

good hosting allows you to have your site online and guarantees you a stable and secure connection
a good server also allows you to have a good data transmission speed of your site, the loading of images and videos are done with a higher speed and this benefits you in terms of overall site performance and also in terms of ranking for Google

a good hosting also has the right certifications that allow you to have a safe site and not be hacked by network pirates

Below you will find some extremely important elements to consider when choosing your hosting service :

SSD disk
is one of the most popular storage techniques of recent times, SSD hard drives,
acronym that means solid state disk , a technology that uses non-volatile memory with quick access for storing our files, 

the SSD hard disk system is faster than traditional ones the only negative point is that the disk capacity is not very large
the benefits are: faster computer speed

CLOUDFLARE
is a CDN (content delivery network) that uses the caching process (the cache is the place where the most frequent data is stored to speed up its recovery)

the benefits of this system is that your site visitors will download the pages and files of your site from a computer (on the network) closest to them and this will help reduce the loading times of your site

another capability of the CDN is the filtering of incoming traffic, which acts as a layer of protection against external threats 
PHP7 SUPPORT
important point especially for bloggers, wordpress is a platform written in PHP therefore a fundamental requirement of your hosting must be compatibility with php
SSL
is the standard security technology for creating cryptographic connections, it creates a secure connection between server and browser, and this is to prevent network pirates from stealing sensitive data such as passwords etc.

The service I use and which meets all the above requirements is SITEGROUND
which is one of the best hosting services (certified by WordPress ) excellent for bloggers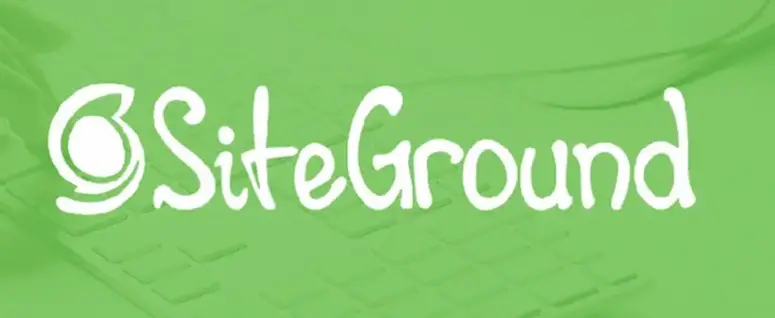 What is the difference between domain and hosting
imagine the internet as a giant network of computers all interconnected with each other
hosting as we have seen above is the virtual place where you can put your files and if they continue the discussion of analogies 

if the domain is the home address then the hosting is the home itself

the domain and hosting are different but complementary services and both serve for the proper functioning of your blog

the domain is needed to get people to come to your blog and hosting is needed to build and fill it with content

can i buy domain and hosting separately or do i have to buy them together?
yes it is possible to buy the domain and hosting from different companies you will have to set the domain name in the hosting of the hosting service 

but buying the domain and hosting from the same company is still the simplest and fastest procedure and this allows you to manage the two services from the same control panel

Jean can i change domain and hosting once i buy?

of course, you can change domain and hosting whenever you like. however, there are some precautions that you must take into consideration:
you will have to buy back your domain or hosting from the new company, which results in a double expense
a waiting time is required for the domain transfer
if you have a linked email address, there is a risk of losing your email history 
migrating hosting files is not an easy procedure, you will definitely need an expert

CONCLUSION
That's it as far as the hosting service is concerned
if you have any questions ask them below and if you have no questions tell me which hosting you use for your blog 🙂
See you soon
your friend Jean