in this article you will find out how to make money with Instagram

Instagram is a photo and video sharing application available for all mobile devices

Launched in 2010, it was acquired by Facebook in 2012

The platform allows users to take photos, record videos and share them publicly or with a select group of followers

Users can also apply filters and effects to their photos and videos and add captions and links

How can you make money with Instagram? 
Instagram is a great way to earn money. There are several ways to do this. 

here is the list of the best ways to make money with Instagram:
affiliations
collaborations
sale of products
Instagram filters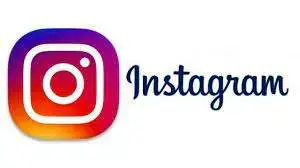 Affiliations
Affiliations are one of the most popular ways to make money on Instagram

what are affiliations?

Affiliations (or affiliate marketing) is a commercial agreement between a person and a brand, which stipulates that this person becomes an affiliate of the brand

in this case between the instagram blogger and a brand

and this commercial agreement provides that for each product sold the affiliate receive a commission on the sale
sponsored collaborations
sponsored are product advertisements on Instagram

sponsored are also known as product placement

one of the best known and most talked about activities on the platform

activity which consists in advertising products on one's Instagram account through posts, stories or reels

companies use this influencer marketing strategy to sell more and increase their profits

the most sought after profiles are those with many followers and with active followers, that is, who respond and comment 


sale of products
any type of product can be sold on the Instagram platform

the new update of the platform allows sellers, both private users and companies, to sell their products directly on the platform

selling products and merchandise is a great way to make money online through the social platform


Instagram filters
another way to make money with Instagram is through Instagram filters

Instagram filters are effects that can be applied to Instagram photos and videos and that allow you to give a special look to your photos 

you can get a multitude of effects with Instagram filters

you can get photos with a higher color saturation, you can change people's faces, making them more beautiful or in some cases turning them into animals

you can also create filters that can be used as presets by other users,

these filters can be free or paid, 

programs such as lightroom, VSCO cam and snapseed allow you to create Instagram filters that are easy to integrate and directly sellable


What are the best ways to make money on Instagram? 
it is not possible to establish what is the best way to earn with Instagram but we can say that the most popular methods to earn with the platform are 2:
Affiliations
Collaborations with Brand
you can sell advertising space on your page, promote products and services, or even organize paid events, but the two I mentioned above are the most common and the most profitable
How much can you earn with Instagram?
It is not possible to answer this question with certainty

It is a constantly evolving platform and, as a result, earnings can vary considerably

the earnings of Instagram users depend on several factors 

such as audience quality, audience activity, overall profile quality, market niche and ability to monetize

What's the latest on how to make money on Instagram? 
the latest news from Instagram are mainly related to the new tools that the platform gives to creators

in recent years there has been a change of direction on the part of Instagram to promote videos instead of photos

the reel format of Instagram is the one most promoted by the platform that tries to resemble its direct competitor Tik-Tok

also another novelty and the possibility for creators to create surveys and quizzes that are used to facilitate communication with their audience
When do they start paying on Instagram?
There is no exact number to answer this question

there are so many factors to take into consideration

Having lots of followers helps you earn more but it's not always the most important factor

the most important factor is the quality of the people who follow

however, in general, the threshold to be overcome to start earning is 5000 followers
who earn more on Instagram?
the person who earns the most on Instagram is Cristiano Ronaldo

his Instagram profile is followed by 476 million followers and generally earns $1.6 million per post