Hi you! 🙂
In this article I will tell you about how to increase blog visits with Facebook

Yep Facebook is the most visited social network in the world and it would be really a waste not to use it to promote your content


Although it is currently going through an unhappy period it is a fundamental platform for internet marketing and for bloggers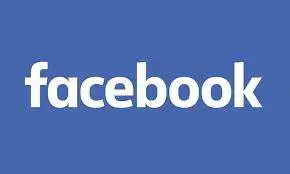 Facebook is not only a great tool to connect with your friends but it is also a great tool to increase blog visits

Here is the list of 8 ways to increase blog visits with Facebook
Create your blog's Facebook page
Reach target people on Facebook
Create a Facebook group
Be active on Facebook
Publish eye-catching images
Ask questions
Share content from other bloggers
Encourage sharing of your blog articles
Create your blog's social page
Having your blog's social page allows you to present your blog, your products and your services to Facebook users

I suggest you create the social page of your blog, completing it with the presentation of your blog and all the information relating to your blog and your services

the social page of your blog will allow you to introduce yourself and position yourself as an expert in your sector on Facebook and get visits from people who Facebook research your sector

Put your best images on your profile and make sure your page is as professional as possible

to have more visits invite people to subscribe to your page and above all look for other users who may be interested in your business

Facebook provides you with its algorithm to reach all target people
Reach target people on Facebook
Search for people targeting your industry on Facebook with the platform's search tools
Facebook business manager is a really powerful tool that you can give you a list of possible users who are interested in your business with incredible accuracy

Connect with these people to build your customer network


You can also look in Facebook groups to find other customers, in this way you will get more visits, more visibility and more shares on Facebook

when you find people in line with your products and who may be interested in your content or your business invite them and visit the your blog
Create a Facebook group
There are many Facebook groups of brands and companies and these work really well,
search for groups related to your sector and sign up
If you do not find any groups then what I recommend is to create one and invite users potentially interested in your business and your customers.

Creating a Facebook group can greatly help your business

Facebook groups allow you to really be in contact with your customers and develop the trust necessary to be able to sell products more easily

you can increase the reputation of your brand

and create a space with your own rules where people can be to exchange ideas and advice on your sector
Be active on Facebook
To gain traffic from Facebook you need to be active and post content constantly

Engage in conversations, comment and post articles , images or videos that testify to your work and promote your products and services

Facebook seeing your active and productive profile will help you promote it more easily as its algorithm works

Being active allows you to receive many more connections with your profile and make it more exposed and visible to the public which will lead to an automatic growth of your profile on social media

which translates into more traffic to your blog.
Publish eye-catching images
Facebook posts that include images get a lot more shares and comments than posts that don't contain images.

Use beautiful, eye-catching, impactful and large images in your Facebook posts

Facebook users do not like to read walls of text, so including images helps to capture the attention of these readers and the click-through rate you will receive

always consider images in your post and avoid posting something without an image
Ask questions
A strategy used by many brands and by many bloggers is to ask questions
a question always grabs a reader's attention

Consider asking short, intriguing questions that have to do with your blog or are related to topics covered by your blog.

this will trigger the curiosity of your readers who in the best of cases will look for the answer right on your blog
Share content from other bloggers
Sharing content from other bloggers is another great way to increase your blog visits

Social media allows people to share a lot of information about brands, companies, gossip, academic information, etc.

Sharing blogs and useful information that is related to your business and your industries is a great tactic for the growth of your Facebook channel and your blog.

Readers will follow you not only because you produce useful content but also because you share content that is relevant to your industry
Share your blog articles
When you're done producing a new blog post , don't forget to post it on Facebook

remember to insert Facebook share buttons in the article to make it easy for readers of this article to share

Also consider asking your audience to share it to their friends if you think the post would be of help to other people

remember that people usually share content they find useful for future rereading

so always consider this when creating content on your blog