Hi You! 🙂

In my blog I talk a lot about affiliate marketing which I consider a great way to start making money online

But I can't talk to you about affiliate marketing without introducing you to an extremely competent and valuable figure like the affiliate marketing manager

In this article, I will explain how to become an affiliate marketing manager

Enjoy the reading!

To become an affiliate marketing manager you need to study marketing , advertising and business communication.



These study paths, which are part of the economic sciences, are the most sought after profiles for the job of affiliate marketing managers

There are also online courses aimed at becoming an affiliate manager, courses often funded by the same companies that hire you to allow you to acquire the basic knowledge to do this job
Luckily…

It is possible to become an affiliate marketing manager even without having a degree,

In fact, there are many cases of affiliate managers who have been hired by affiliate programs not so much for their study path but rather for their digital skills.

In fact, it is very useful to be hired in these companies to have a proven experience in the digital world ,

Prove that you own a website, a blog or even be the manager of an online community

It is obviously very useful to demonstrate that you have experience in affiliate marketing , to know the advantages and disadvantages of affiliate marketing

having a resume that proves you have already done affiliate campaigns this can really make your resume stand out over that of others
The qualities you need to have to be an affiliate marketing manager are:
Relational qualities : you are inclined to talk, negotiate and maintain a good relationship with affiliates so you must know how to listen to them, advise them and support them to get the best performance from them

Knowledge in digital Marketing : you need to know the tools and instruments that exist in the digital marketing landscape in order to make the best decisions during affiliate campaigns

Data analysis skills: data analysis is a fundamental skill for an affiliate marketer manager, you are led to manage data and make decisions based on the latter so a mastery of data analysis techniques and software is strongly recommended

Knowledge in programming : knowing programming languages ​​is not a fundamental skill because you will not be directly responsible for the codes but this will allow you to communicate with the managers of the technical part of the affiliate program and they will allow you a deeper knowledge of the system

Creativity : last but not least, creativity will allow you to create new advertising campaigns that will allow you to differentiate yourself from the competition

Now that I have introduced you to this very competent figure, let's go into a little more detail …

Let's see what he does, how much he earns and what studies need to be done to become an affiliate marketing manager
What Does the Affiliate Marketing Manager Do?
The affiliate marketing manager is responsible for managing the affiliate program of a company with the aim of increasing turnover.

The job of an affiliate marketing manager is to look for the best affiliates, negotiate their contracts, monitor their progress, track their commissions to increase the overall performance of the company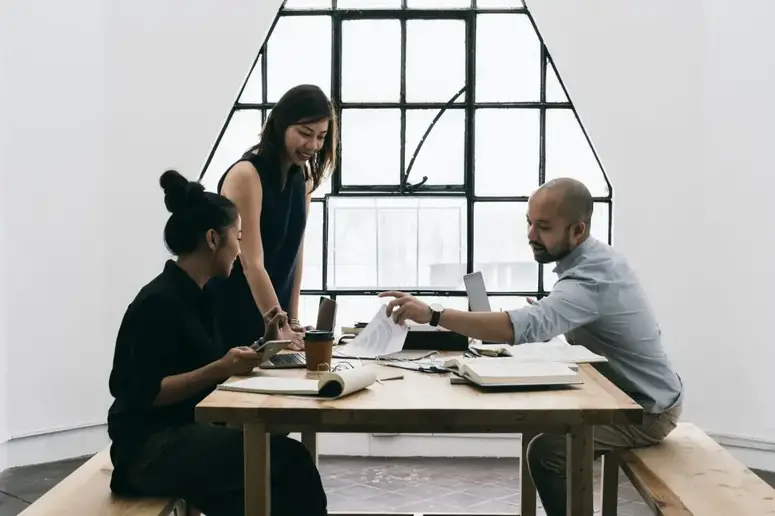 In simple terms

He is responsible for the affiliation strategy and the choice of the company's business partners

The affiliate marketing manager's missions are:
Develop the company's affiliate strategy : choose which types of advertising campaigns to favor, choose the target audience, tone of voice and message of the advertising campaigns

Recruit affiliates : choose publishers (bloggers, influencers, youtubers …) who will promote the company's products or services, negotiate contracts and conversion criteria (sales, leads, forms …)

Promote the company the publishers: make your company and products known to possible business partners

Analyze performance : analyze data from the company, advertising campaigns and individual partners to make decisions to improve the overall performance of the company (terminate contracts if there are no results or create more relevant strategies )

Furthermore, a good affiliate marketing manager must always listen to the markets, especially digital markets which have the characteristic of being extremely fast and reactive.

You must understand how affiliate programs work, there are different types of affiliate programs

And some programs don't work with all markets and with all customers

A good affiliate marketing manager must know the different platforms (Google, Facebook, Instagram, Pinterest, Twitter, LinkedIn …), the marketing software of these platforms (Google Ads, Facebook Ads, Pinterest Business hub …) and the advertising policies of the different platforms
What to study to become an Affiliate Marketing Manager
To become Affiliate Marketing you must study marketing , advertising, business communication. The academic path has the most sought after profiles but there are also online courses targeted for this type of career .

The job of the affiliate marketing manager is not an easy job to define, in fact you need to learn many complementary skills

We can say that the skills of a good affiliate marketing manager are divided into two broad categories:
Communication skills : useful for managing affiliates, negotiating contracts, advising and stimulating affiliates to achieve the best results

Analytical skills : Needed to analyze data, come to conclusions and make the best decisions for the company

To these skills we should add management (even if we can include it in communication skills), business economic skills (which consists in understanding the state of health of your company and your business), market analysis (to be able to recognize the own sector and competitors) etc …

Many high-level skills that make the affiliate marketing manager a multifaceted, active figure who knows how to respond to all the needs that a company may have

Perfect characteristics of a manager in a constantly changing world that goes at the bit rate present in our computer 🙂
How Much Does an Affiliate Marketing Manager Make?
An affiliate Marketing Manager earns an average of between $3,000 and $4,000 per month.

Obviously this figure depends on many factors that can be: the geographical location, the company, the age and experience of the manager

A rookie manager can start with a salary between $35/40,000 per month to reach the end of their career in figures of around $75/80,000 per year

CONCLUSION
I hope this article was useful to you,

If you have more information on the affiliate marketing manager that I haven't talked about above, don't hesitate to leave a comment

This will help me improve the quality of the article and make it useful for everyone
See you soon
your friend Jean