In this article I will explain how to create a blog in 7 steps

These are the steps that allowed me to have more than 3000 constant monthly visits in just one year 

this is the fastest and most effective way to create a blog and make it grow fast

you can see all my data and my blog stats in the monthly report

Before starting it is necessary to introduce a very important concept: The CMS

what is the CMS? 

CMS is the acronym for Content Management System, which literally translated means "Content Management System".


It is a software that allows you to manage and organize the contents of a website in a simple and intuitive way, without having to resort to specific knowledge of web design or programming. CMSs are often used to manage e-commerce sites, blogs and forums.

in this article you will learn how to create a blog with the most popular CMS on the web:  WordPress

For creating a blog with Drupal I recommend reading this article: How to create a blog with Drupal

Take notes and follow the advice I will give you in this article !!
To create a blog you need to perform these simple steps:
Choose the topic of your blog
Choose WordPress hosting
Install WordPress
Do Keyword Research
Write an article on a blog
Increase blog traffic
earn with the blog

Before starting I suggest you save this page as your favorites because I will integrate all the posts related to the world of blogging here every time !!

And I also recommend reading the reasons why you should start a blog in 2022
the goal is to cover the topic of blogging as thoroughly as possible.

Blogging done well can give you a lot of satisfaction, whether it is the creation of an asset that will always be yours, whether it is making you become an influencer and allowing you to participate in marketing campaigns of influence of companies or whether it is becoming your main source of incomeAccept cookie consent
---
1- CHOOSE THE TOPIC OF THE BLOG :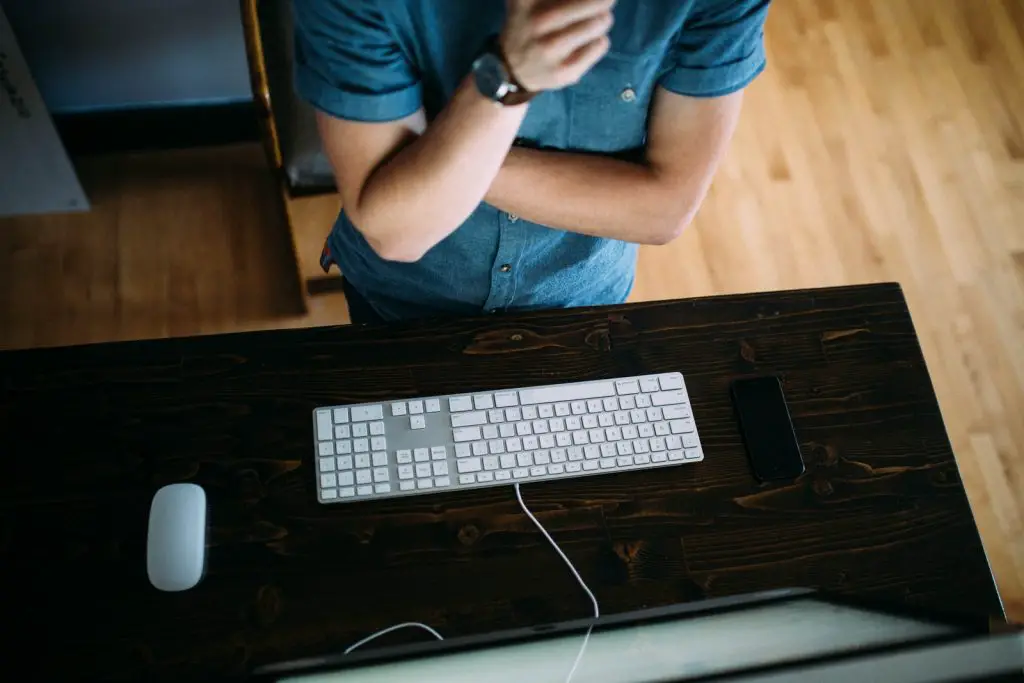 Choosing your blog topic is one of the first things you need to do before starting your blog

there are so many things to take into consideration during this first and most important step

you have to consider what you like to do, what you like to talk about, what your hobbies are, what books you like to read, etc.

remember that a blog is a business that you will have to carry on for a long time so make sure you find a topic that does not risk getting bored after even a year 🙂

another thing you need to think about is the earning potential that the topic can generate

there are many blogs on the web that deal with the most disparate topics and this number tends to increase year after year

BUT ATTENTION : not all blogs have the same earning potential
mmm what does Jean mean?

I'll give you an example to explain it more easily

a Frisbee launch blog will be less and less popular and profitable than a football blog

and this for a simple reason, football is much more popular and affects a wider audience than Frisbee (at least in Italy)

That's why I ask you to be careful when choosing the topic of your blog because this choice can launch or limit you in the growth of your blog

the best personal blogs in fact all have a common feature: they are blogs that revolve around the passion of the blogger and they are blogs that deal with very popular topics

make sure your passion is somehow monetizable and if not try to pair your topic (your niche) with one with earning potential

Here is a list of niche topics that can be very profitable:
Recipes, diets
Education, education
Trips
finance, personal finance
Earnings online
Technology
Relational advice
Internet, websites, blogging

REMEMBER: your blog is destined to change so no matter how important the choice of the niche is, don't waste too much time on it

in fact, your readers will give you the directions to follow, your readers will show you which are the most useful articles and what their needs are

and if you really don't know where to start, look for the topics of the most followed blogs and choose from those that you are most passionate about
---
2- BUY THE HOSTING FOR THE BLOG
To create your blog you need two things:
a platform for blogging : a place to edit and write your posts
a hosting : the space on the web where your blog will live

To learn more about hosting, I recommend reading this article -> What is a hosting service

There are many blogging platforms such as: WordPress , Blogger , Wix, Joomla ..

for example Blogger is a blogging platform managed by Google and which gives you access to all blogging services totally free

The blogging platform allows you to create your articles, post images, add videos, choose the theme of your blog etc.

they all have their pros and cons but as you can see from the graph below WordPress largely dominates the blogging platform market
To get started in the best way I recommend you to use WordPress which is the best blogging platform out there

Surely one of the best platforms thanks to the infinite number of WordPress plugins that can be installed to increase the performance of your blog

and to set up WordPress as easily as possible you will need Siteground

Siteground which is a company born in Bulgaria in 2004 specialized in hosting  and domain registrations

Siteground which is the best hosting in terms of performance and is also one of the most popular hosting for website builders

Here are some reasons to use these two platforms:
WordPress is a platform used by 95% of bloggers
Siteground is perfect for the service it offers
Siteground allows you to install WordPress quickly and easily

You can set up Siteground and WordPress in 5 minutes with my guide "WordPress domain in 5 minutes"

But let's talk about costs that I have very good news for you

Currently there is a WordPress hosting discount that allows you to register your domain free for one year at the price of 3.99 € / month instead of 12.99 € / month

Siteground offers you 3 plans to start your blogging career

the startup plan is all you need to get started so don't even look at the Grow Big offer and the GoGeek plan which are more expensive

you can always update your plan in the future if you deem it necessary

REMEMBER: take advantage of the promotion, I don't know how long they can keep the prices so low. 


If you need something even cheaper, I recommend Bluehost

another very popular, very cheap hosting with enough performance for a new blog

when you are ready to create your blog, follow the steps below to buy your hosting
Go to Siteground
select the package you want
enter the domain name
enter your payment information
enter your password
If you have any problems setting up Siteground do not hesitate to send me an email

Choose the domain name
After choosing your blog topic and hosting it is time to choose its name.

Register your domain name here !!
One of the very first things to do when you want to start a blog is to choose the name of the blog

my blog for example is called Freenancer from the contraction between Free and Finance and this is because I talk about earning money online to achieve freedom

the choice of the blog name is a very subjective and creative aspect

the advice I want to give you is to choose a name that is simple and easy to remember and possibly short (long names are easy to forget :))
---
3-INSTALL WORDPRESS
WordPress can seem a little tricky to learn at first

but rest assured that with a little practice and after the hours you spend on it it will become like second nature to you!

to install WordPress I invite you to read my guide "buy WordPress hosting and domain " where I explain step by step how to install WordPress

Here are the most important parts of WordPress
After you have learned how to manipulate WordPress what you need to do is create the most important pages of the blog :
Home page
About page
Contact page

Once you have created your blog to earn money on a stable basis, you need to have a strategy for creating your content

every piece of content you write must have a goal
Make a sale
Get an Email address
Bringing a reader into the comunity
Valuing your reader

Do not write about what you ate or what movie you saw if you want to make money with your blog, I strongly advise against it

If you change your focus and start to have a real blogger mentality

and if you start creating awesome and useful content that will help your readers solve their problems it will become really making money with your blog
---
4-DO THE KEYWORD SEARCH
After installing WordPress what you need to do is create an editorial plan for yourself

What is an editorial plan?

an editorial plan is a list of articles that you will post on your blog

and to create a good editorial plan you need to have the most important keywords in your niche in mind

I use an editorial strategy of content creation that is very different from those you find around the web

Most bloggers will tell you to grab a blank sheet, brainstorm, and write a list of topics that are relevant to your niche and that your audience might be interested in.

Mmmm…
for me this is not a technique, this for me is to write content at random and hope to hit the most important ones

what if I told you that there is a method that allows you to grow your blog 97% effective

a keyword research method that not only gives you the articles you need to write but also in what order you need to write them to have exponential growth

I'm not saying anything for now, but I'm preparing a surprise for you
STAY TUNED 🙂
To do the Keyword research first you need to come up with ideas for your blog articles,

take a tour on the web to find articles and topics that are related to your niche and that your audience may want, usually searches are done on other blogs (especially your competitors), then forums, Facebook groups , websites such as: Answer the pubblic , ubersuggest

I recommend that you also look at Google autocomplete and Google 's People also ask

where you can find lots of keywords and lots of long tail keywords as well as excellent ideas for your articles

Another point to consider during keyword research is the search volume. Search volume is the amount of monthly searches there are on a given topic

a very important number that allows you to understand the relative difficulty of a given keyword

SEMrush a powerful tool to determine the search volume and the Keyword difficulty

With this information, you can set up an optimized editorial plan that will allow you to grow your blog as quickly as possible

Ahrefs also has features that allow you to understand the search volume of a given keyword and the keyword difficulty

the platform compares thousands of blogs and analyzes the most important elements (quality of content, backlinks, interlinks etc) and thanks to this analysis it creates really accurate reports on all blogs on the web.

A very powerful tool to attack the weaknesses of your competitors, the only weakness that this platform has is its price

You can't have it all 🙂
---
5-WRITE AN ARTICLE ON THE BLOG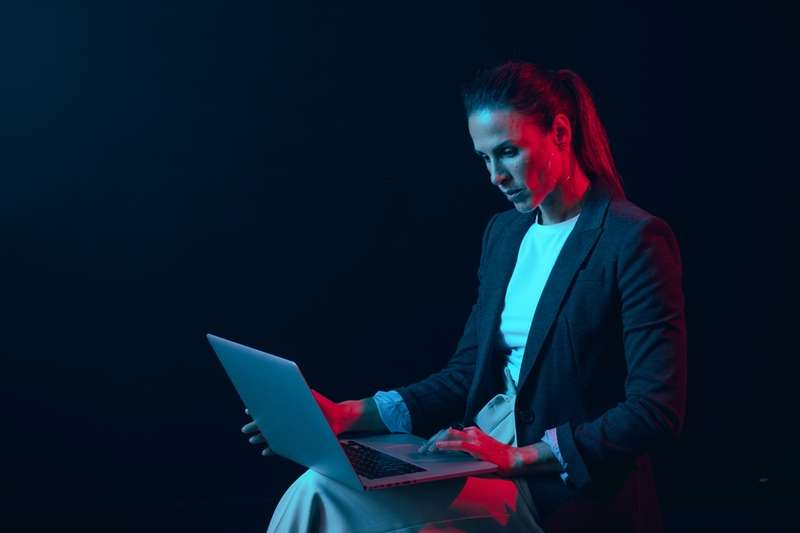 The steps for writing an article on a blog are:
Choose the topic of the article
Choose the keywords
Determine the user's search intent
Write the title of the article
Insert pictures
Write the paragraph on the main topic
Determine the secondary intent
Write 3-5 paragraphs of secondary intent

Let's analyze them step by step:

1. Choose the topic of the article:
Choosing the topic of the blog article is relatively simple, once you have done the keyword research on your niche,

the data you will have will allow you to determine what kind of blogger you are:
Professional blogger
Lifestyle blogger
Political blogger
Beauty blogger
Fashion blogger
Travel blogger
Food blogger
Etc.

and what kind of blog you are going to create:
Professional blog
Corporate blog
Etc.

and this categorization immediately gives you a model to follow for creating your blog

having a personal blog is not the same as having a professional blog and knowing this difference from the beginning allows you not to waste time correcting the course in the future

having ideas for blog posts and knowing what topic to start with and what to write about is essential

keyword research will result in a series of keywords and the competition that exists for each keyword

you just have to choose the topics with a lot of volume and little competition

are the topics for which it will be easier for you to rank on Google
once you have created your list, all you have to do is write some great content

2. Choose the keywords
Writing on a certain topic means writing on a specific keyword, choosing which keyword is something you do during keyword research 

for the same topic there can be several keywords and choosing the right keyword allows you to position yourself where there is less competition and therefore be more visible 

and visibility is what makes the difference between one blog and another
if you have a new blog then focus more on Long tail keyword

3. Determine the user's search intent
search intent (or user intent) is the content that a user expects to find when they search on Google

this step is often overlooked but has a huge impact on the ranking of a post on Google

4. Write the title of the article
The method I use and that I recommend is to understand the search intent and to create an SEO optimized but search intent oriented title.

Writing articles for the blog is the main job of a blogger, you have to realize that writing for your blog is the operation that has the greatest impact on your success as a blogger.

The more you increase your competence in writing quality articles and in the shortest possible time the more success you can have in your online career

for example: if you want to write an article on the keyword: SEO Software and doing your research you realized that the search intent is a list then a working title could be:

Best SEO Software: Jean's Personal List

There are exceptional software like Jasper AI that help you write SEO optimized headlines and even articles that grab your readers attention.

5. Insert the images
The images absolutely must be present in your article

They allow you to avoid walls of words and make your content more understanding

TIPS : Images must be contextual to your post and remember to include the keyword in the image Alt (alt text) tag

6. Write the paragraph on the main topic
Write content that responds to the main topic of the article.

remember the blog article must be mainly informative, Google will notice if you try to lengthen your article without adding anything useful and valuable

it is in this paragraph that you have to bring out your talent as a web writer , copywriter and SEO specialist. Do your research and create the most complete content possible

It is useless to write for hours, without adding value

Jeansy Sese


Software like Jasper AI are excellent writing aids and can help you write on any subject quickly and with excellent quality

7. Determine the secondary intent
secondary intent is what the user expects to find as a logical follow-up after you have answered their first question

for example after you have learned "how to create a blog ", your secondary intent will probably be " how to make money with a blog "

Do you understand the mechanism?

8. Write 3-5 paragraphs of secondary intent
Write 3-5 secondary intent headings and their respective paragraphs to answer the user's questions
---
6-INCREASE THE TRAFFIC OF THE BLOG
To increase your blog traffic you need to perform the following actions:
Do a keyword research
Structure your blog well
Write SEO optimized articles
Share articles on Social 
Interlink

Let's take a closer look at these extremely useful steps for growing a blog :
---
1. Do keyword research
Keyword research is a fundamental step to increase your blog traffic , 

a good keyword research can help you increase traffic quickly while a bad one can slow you down by a couple of months

the key point in this stage is to identify keywords with good volume and little competition

then immediately list the list of keywords and articles you want to deal with and then, thanks to the editorial plan, create your content strategy

an effective content strategy takes into consideration many parameters: Competition, search volume, long tail keywords, keyword gap, article length, etc.

but if you are a new blogger what you recommend is to choose long tail keywords with good search volume and little competition. Start with these parameters;)

2. Structure your blog well
blog structure is a very important factor for the growth of your blog, Google has preferences regarding the structure of your blog

the structure that I use and that I recommend is the Silo structure .

this type of structure allows you to quickly grow the authority of your site in your specific niche and this leads you to grow faster

if you want to know more I suggest you read my article: How a blog should be structured


3. Write SEO optimized articles
Writing blog articles must follow Google's guidelines to grow faster, 

knowing the basics of SEO is essential for increasing your site's organic traffic

And long-term organic traffic is what gives you the biggest competitive advantage

it is these techniques that allowed me to create my case study where I can increase blog traffic by 3164% in 10 months

all strategies that I explain in my video course: Traffic Authority School
4. Share articles on Social 
While SEO allows you to receive organic traffic

the other way to increase your blog traffic is to share your articles on social networks like Facebook, Twitter, Pinterest etc ..

learning to increase blog visits with Facebook allows you to increase your visibility and make yourself known by new users

in fact there are many people connected to social networks on a daily basis and therefore these platforms are to be considered in your growth strategy of your blog

starting from the most important social networks.

Currently Instagram is one of the social networks where users spend more time I suggest you learn how to increase visits to the blog with Instagram because this can really bring you an avalanche of traffic
5. Interlink
Interlinking means linking articles on your blog as much as possible with other articles on your blog through links

this method is really underestimated but if done right it allows for faster growth of your blog (Google's word)
7-EARN WITH A BLOG :
Here we are at the most interesting part of blogging, below you will find the best ways to make money with a blog

one of the most recurring questions in the blogging world is: how much does someone with a blo g earn?

on average 4% of bloggers earn more than € 10,000 per month, 9% of bloggers earn between € 1,000 and € 10,000 per month, 25% earn between € 100 and € 1,000 while 60% earn from € 0 to € 100 per month.

now let's see the different earning methods

1. Sponsored Posts
Sponsored posts are posts where you get paid to write and publish articles for other people (usually companies that ask you to talk about them or their products in your articles)

Sponsored posts are a good strategy if:
You like to write
You manage to find good opportunities and collaborate with companies that offer products suitable for your audience
You want to build relationships with other brand companies in your niche
Looking for another way to diversify your income

But beware sponsored posts are NOT suitable for you if:
If you don't have a lot of time (a sponsored post can take a long time)
If you want total control of your blog content
You already have a good set of passive income (back to trading your time for money)

2. Affiliate Marketing
affiliate marketing is in simple words " to sell someone else's product or service for a commission"

I also make use of this method of earning in fact you will find in my articles links to products that I find exceptional and that I propose (and above all that I really use unlike others :))

WHY BEGIN WITH AFFILIATION?
There are benefits and risks to every monetization method, and affiliate marketing has pros and cons as well

but despite this , affiliation is the best method of monetizing a blog, especially if you are a novice

here are 2 main reasons to get started with affiliation:
LESS RISKS ; By selling a product by affiliate you run less risk because usually the product that is sold is a product already present in the market and therefore already tested
instead create your own product immediately as many suggest you can often be a big failure

TEACHES YOU TO SELL ; Once you have learned how to effectively sell the product of others, moving on to selling your product will be easier.The
difficult part is understanding how the sales process works (opt-in, email sequence, landing pages) and understanding what they are. the psychological levers to be used to sell products

once you have mastered these skills you will be ready to sell your product

There are also negative factors of affiliation , the main one being that you are not in control, in fact you will often find yourself having to bargain with the affiliate marketing manager to increase your earnings.

Having control is a very important part in most businesses and in affiliate sales you don't have control : the price, the product, the landing pages, the customer service …

despite this negative aspect it is still a great way to understand which products you have your readers like the most to prepare you for the moment in which you will propose your product

HOW TO GET STARTED AS AN AFFILIATE?
It is important to start in the best way and below you will find the exact procedure

lower priced products are very easy to sell but will bring you low earnings while higher priced products on the contrary will be more difficult to sell but will bring you greater earnings

diversify affiliate products in order to try different products, different promotions and different ways of selling

one of the easiest and most common ways to sell affiliate is with affiliate programs like the Amazon affiliate program

How does it work?

simple!!
receive a commission by recommending Amazon products in your items (gadgets, books, etc)

Amazon is a platform known to everyone and in general people have no difficulty buying from Amazon

Here is a list of sites where you can find affiliate products:
Sharescale
Cjaffiliate
Clickbank
Rakuten
Make sure you read the terms and conditions of the different products thoroughly before promoting them as these vary from company to company

If you want to learn more about the method of earning with affiliate marketing then I suggest reading this article -> How to make money with affiliate marketing: The 4 Simple Steps

There are several courses of Affiliate marketing many generic on the web but if you are interested in Earning with Affiliate Marketing I have created a specialized Affiliate marketing course for bloggers to allow you to enter in the best ways in this highly profitable world: AffiliateBlog (affiliate marketing for blogger)


3. Selling Online Courses
I propose in this article is the sale of your product, a method to put in the last positions

last because it is important that you make this decision at the right time

it is useless to waste time in the production of a product without having tried to make money with the previous methods and without really knowing which products your subscribers are interested in

do you want to know what's worst in the blogging world?

Create a product that nobody wants !!

First learn everything you can from your audience , sell two or three products successfully with the affiliation and you will see that when the time comes, you will have all the data and processes ready to sell at the maximum the product that your subscribers will ask you.

and unlike affiliation ..

When you create your products you check the prices, the landing pages, the quality of the product and all this allows you to increase your profit margins and start making real money !!!


4- Advertising banners
Another way to make money with a blog is to use banner ads ,

Ok it won't rain money on your blog with banner ads but they will allow you to earn the first euro easily

What you need to do is sign up for advertising platforms like Google AdSense and Ezoic

the registration process for these platforms is extremely simple and will allow you in a few steps to have banners on your site and to simply earn through the number of times these banners will be clicked (and in some cases it is enough just that they are displayed) by your readers

Earning with banner ads is by far the easiest and fastest way to earn money for a new blogger
5-Physical Products
Selling physical products is another popular strategy in the blogging world

Selling through an e-commerce is very simple if you have a successful blog that has a lot of traffic

Once your readers are on your blog you can direct them to products of your E-commerce (or another E-commerce where you have a partnership contract ) and earn on direct sales if the e-commerce was yours

or earn a percentage of commission on the sale if the e-commerce was from your partner

the best Ecommerce platforms are:
Shopify
Woocommerce
Prestashop
OpenCart
Magento
6- Partnership
another way to make money with a blog is to build your network,

your network of bloggers you know and collaborate with

working as a blogger will force you to spend a lot of time alone in front of your macbook,

Knowing people who share this path with you will allow you to make your job easier and moreover it will allow you to find many job opportunities that you would not find yourself only on your own.

so if you have a doubt about sending that little message to that person who is in the same niche as you

what I suggest and do not waste time, bloggers are all very open;)
THE MOST POPULAR CMS TO START A BLOG
There are other CMSs that can be used instead of WordPress, 

WordPress is the most popular and has the advantage of being simple to use that it makes it easy for people with no internet skills to start a blog. 

there are other CMS that are less simple than WordPress but that can be used by web masters and advanced bloggers if you want more control over the whole blog

Here is the list of the most popular CMSs:
Drupal is an open source CMS, written in PHP language that can be used for creating sites of any size, from personal blogs to large corporate portals. For further information I recommend reading the article: How to create a blog with Drupal

Joomla is a CMS, written in PHP language used by advanced web masters because of the advanced features it possesses.

Microsoft SharePoint : Microsoft SharePoint is a CMS developed by Microsoft primarily for the development of corporate websites. The advantage of Microsoft SharePoint is the easy integration that the software of the Office package

OpenCms is a CMS based on the Java platform and XML technology

Mezzanine is a CMS, written entirely with the Python programming language
HOW TO START A BLOG FOR FREE?
To create a free blog go to WordPress.com and click on create your site. Then enter your personal information. Choose the free domain proposed by WordPress. Finally choose the free plan.

in this way you will have a free blog where you can create your content


for more information I recommend reading this article: "How to create a blog for free: The 6 best platforms"

free blogging is a great way to have a blog without having to spend any money

WordPress isn't the only blogging platform that allows free blog creations

among the most popular platforms the best are:
Blogger
Google Sites
Wix
Tumblr
WHAT DOES IT TAKE TO START A BLOG?
To create a blog it takes 3 elements: a hosting, a domain name and a CMS (content management system).

Hosting is a network service that allows you to put web pages on a server and make them available on the internet. There are different types of hosting service usually shared hosting services are used for blogs (shared web hosting service)

The domain name is a series of strings separated by dots that identify the domain of the administrative authority on the internet.


the domain name is used to identify web resources with text that is easier to memorize. domain names have been around since the early years of the internet, there is even talk of the ARPANET era.


a CMS (content management system) is a software that allows you to simplify the management of the contents of a blog. CMS are programs installed in hosting that allow the organization of content without the need for technical knowledge.


the first CMS used by the public was that of CNET in 1995 while currently the most popular CMS is WordPress
– Related Articles –
Below you will find a list of articles that will help you create your blog:
What Is The Difference Between Blogs And Vlogs: What They Are And What They Are For
Creating a private blog: 3 options
---
CONCLUSION
Finally, here we are at the end of this very long article on how to create a blog
I hope I have helped you understand how it is possible to make money with a blog and make money with your passions
I will try to update this article whenever I find new tools or new techniques so mark it as a favorite
or subscribe to the newsletter to know when it is updated

LEAVE ME A COMMENT IF YOU LIKE THE ARTICLE
tell me below what you think about the world of blogging and what are your favorite ways to make money with a blog
Soon
your friend Jean