Hi you :)!
In this article, we talk about organic traffic and what is organic traffic .

Increasing organic traffic is an extremely important topic for all people who have an online blog

organic traffic means the number of visitors arriving from the search engine . Organic traffic is a metric that allows you to measure the number of visitors your web page receives from the search engine

in other words, organic traffic allows you to increase the visibility of your blog and increase the authority towards a niche on your blog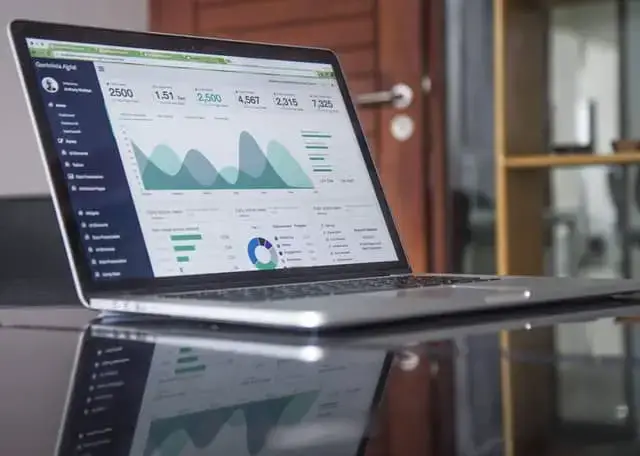 There are several considerations to make on organic traffic knowing the description is not enough, a good blogger must know how to create organic traffic and how to increase it.

organic traffic is the opposite of paid traffic which consists in carrying out paid advertising campaigns in search engines to position your web page in the first searches

the difference between organic traffic and paid traffic is that the blog conversion rate is higher for organic  traffic

the activity that deals with the growth of organic traffic is SEO . SEO is the optimization of sites for search engines , a set of operations that aim to improve the performance of the website to improve positions in search engines

but let's see how to create organic traffic
How to create organic traffic ?
Creating organic traffic means increasing organic visits to the blog and in the following lines we will see how to do it

To create organic traffic you need to follow these steps:
Do the keyword research
Do search engine optimization
Use guest posting strategies
Making videos for YouTube 
Promote your content on social media
Keyword research 
Keyword research is the foundation of every blog growth strategy

there are several keyword research strategies and if you are interested in learning more I suggest you read my article about it

the principles of good keyword research are 2:
Find keywords with little competition
Find keywords with high search volume

only after understanding these 2 points that you will have to start focusing on the more specific aspects

such as the search for ideas and the search for topics, the editorial plan, the choice of long tails keywords etc ..
Do SEO optimization
SEO optimization are the set of activities that allow you to optimize your blog

so that it is easily understood by the search engine
SEO optimization allows you to be positioned in the Google search results

a better ranking allows you to receive organic traffic than, as we have seen above, traffic from search engines
Use guest posting strategies
Guest posting is the activity of writing articles on other blogs or websites to receive visibility and traffic in return

guest posting requires you to be pro-active in your market and go looking for the protagonists of your niche to collaborate with them

Guest posting brings you two main advantages:
Relevant traffic on your blog
Growth of personal branding

the increase in traffic is a logical consequence since you will be writing on blogs that are more popular than yours and with more traffic

the traffic you will receive is organic traffic , but I want to suggest this strategy because it takes advantage of the organic traffic of other blogs

so even if in a non-direct way we can say that you receive organic traffic
Making Videos for YouTube
YouTube is a very powerful platform for building traffic 

even in this case we are not really talking about organic traffic

traffic from YouTube is  Social traffic

but you have to know that one thing

videos also rank in Google's search results

you will surely have already done a search and find Youtube videos in the search results

some answers to the research we do are clearer thanks to Video

and this Google has understood it well!
What does direct traffic mean ?
direct traffic is when a visitor arrives directly on your web page without going through social media or through Google

There are mainly 3 cases where visits to your blog are considered direct traffic :
your favorite blog . This is the case when the reader knows about your blog and has saved it in the list of their favorite websites
every time they access your blog via the favorites button
This visit will be considered as direct traffic

URL entered in the search bar. In case the reader directly enters your blog
's domain name in the Google search bar

External links to your blog . In the event that the reader arrives on your blog via external links,
these links can be those in the Emails or links placed on other blogs as a result of guest posting campaigns or backlinks