Hi you! 🙂
In this article I will explain what is Elementor

creating a blog can be not an easy job at all, there are many things to learn but what if I told you that there are software that make all this work easier?

What I'm about to introduce you is definitely one of those software that makes creating a blog a simple and intuitive job.


Elementor is an Israeli company founded in 2016 by Yoni Luksenberg, Yakir Sitbon, Ariel Klikstein and which provides web development services.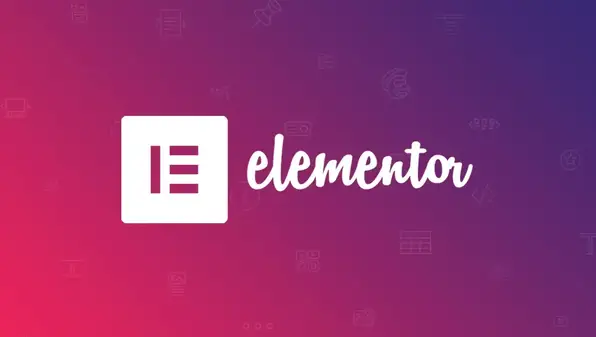 Elementor is the WordPress website builder that you can use to create content and to create a blog that has visual characteristics thanks to the use of the drag-and-drop editor 
elementor is the drag-and-drop editor for WordPress that allows you to create aesthetically beautiful and captivating blogs in the simplest and fastest way possible

the basic WordPress editor works well but its problem is precisely the fact that it is a basic editor, it does not allow you to have more advanced and specific features and above all it does not leave you the possibility to completely change the design of your blog and website 
What is Elementor for?
Element is an all-in-one plugin to be installed on your blog from WordPress plugins that allows you to control all the graphic parts of your blog with very few resources

With Elementor you can edit your blog with visuals and motion effects to make your blog more dynamic just like the professional blogs that are on the web

Elementor is a great plugin because it allows anyone to create a professional blog even without having advanced web design skills 

The drag and drop editor allows you to create quality content and insert elements such as buttons for CTAs (Call to Action), stars for product ratings and progress bars etc.
How much does Elementor cost?
Elementor costs $49 per year for the first site
the main features of Elementor can be obtained completely free of charge, in fact there is a Free version of Elementor that provides you with the basic tools of the web builder

if you want to add more advanced tools you can buy the pro version which starts at $49 per year for one website only
Find the other prices on the official Elementor website at this link-> Elementor Prices
What are the differences between Elementor Free and Elementor PRO
Elementor Free
with the Free version of Elementor you have access to basic visual effects, the drag and drop editor and a good selection of Widgets and style options that you can use for your blog

the Free version has everything you need if you are only interested in doing something simple and basic such as creating landing pages or editing article pages
if you want to use Elementor to redo the design of your blog from scratch then I suggest you switch to the pro version
ELEMENTOR PRO
Elementor pro has many more advanced tools than its free version and allows you to create more professional and engaging blogs
with Elementor Theme builder you can create all the parts of your blog and manage the design and colors just as you want, you can modify header, footer, sidebars, error pages etc.

the freedom of creation in this case is truly infinite 
if you have a woocommerce store , Elementor pro allows you to customize all the pages of your store and of your individual products as well as the cart page and payment pages
you can also create and edit all the pop-ups that will appear on your site, decide the style as well as the settings
How to use Elementor for free?
As I told you Elementor offers a free plan and a paid plan, the free version comes with tons of tools to create a great user experience for your readers with more than 30 templates as well as hundreds of widgets
the paid version gives you access to more advanced features, such as the ability to add survey forms and the ability to add CSS code

Elementor installation is very simple
first go to the Elementor.com website and click "Get started"
You will then be asked to enter your email and personal information to create your Elementor account

you will also be asked to enter the address of your WordPress site , a point necessary for the software to work (you must already have a domain and a WordPress hosting )
The installation will continue with the confirmation of the compatibility of Elementor with your site and finally with the confirmation of the successful installation of the platform

after installation all you have to do is log in from your website and install the Elementor plugin and log in with your Elementor account which will lead to the activation of your Elementor plugin on your WordPress blog