Hi you! 🙂
In this article I will explain step by step how to start a personal blog to allow you to immediately create your blog and your space on the internet where you can tell and share your thoughts, your ideas, your works and earn extra money.
The 5 steps to start a personal blog are: 
Purchase hosting
Choose the name of your personal blog
Choose the blog platform
Choose the theme of your personal blog 
Write your first article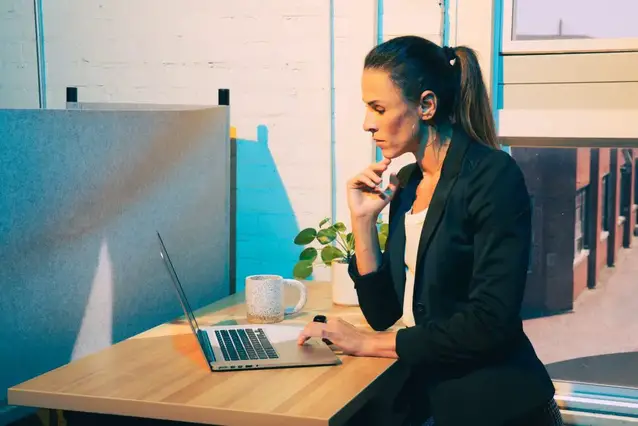 Buying Hosting for a Personal Blog:
hosting is the web space for your blog, every blog on the internet has a hosting and the first thing you need to do when you want to create a personal blog is to buy a hosting

Hosting allows you to have a space to keep all the documents and files necessary for your blog

choosing a hosting for your blog is a really important process, in fact a hosting affects the performance and speed of your site

a good hosting allows you to have a good foundation to open a stable and performing blog

To buy hosting for your blog go to Siteground.com
and choose one of the 3 plans:
The StartUp Plan : Perfect for people with a website and who are starting now

The Growbig plan : it is an excellent option in terms of quality / price with this plan you have the possibility to take advantage of the multi-site option that allows you to have multiple websites on the same plan and the ultra-fast PHP that improves the speed of the site

The GoGeek plan is perfect for people who have an E-commerce or a really large site and who need to have access to more server resources and programming resources.

If it's your first blog then I suggest the STARTUP plan
To learn more, I recommend reading the article: Buy WordPress Hosting and Domain
Choose the name of your personal blog
After purchasing the hosting you will be asked to choose the domain name and its extension

You can choose a new domain name or add an existing one if you already have one

Siteground has several offers for domain names, but if you log in with one of the Siteground links on my blog 

You will receive the domain name of your site as a gift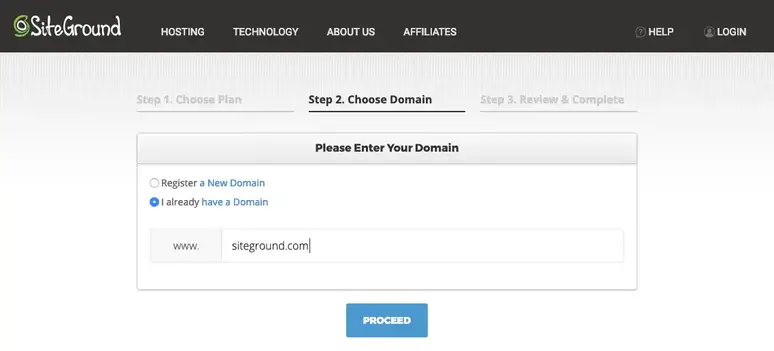 Finally complete your order and you are ready to create your personal blog

the prices of the Siteground plans change during the year, there are times of the year where the platform offers truly unique discounts, 
Choose the blog platform
Once you have completed the steps above you will receive an email from Siteground . This email will allow you to install WordPress

In this Mail You will find the following information:
Login URL
Username
Password

With this information you will be able to log into the Siteground website

Once logged into your Siteground account, select "WEBSITE" in the main Siteground menu, a menu located at the top of the site

and then select "Site Tools"


Once inside the "tools site" which would be the menu where you can manage the parameters of your site, select "INSTALL MANAGER"   and then select "WORPRESS" as you can see in the image below 


Finally, a window will appear where you have to enter all your data for WordPress .

In this case, I recommend that you use the same data for WordPress that you used for the Siteground login

it will make your life easier believe me.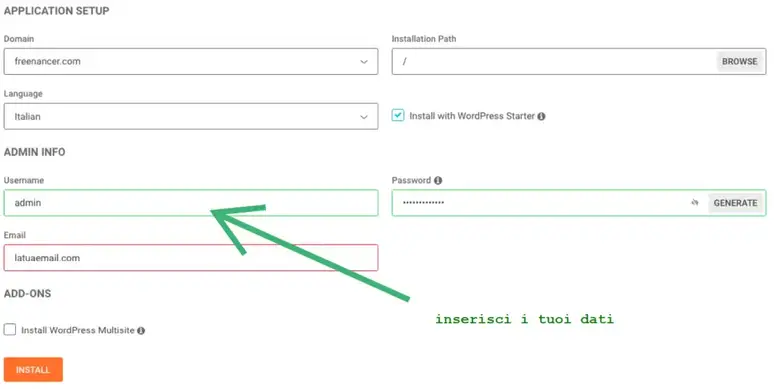 Click on Install and WordPress will be installed on your Siteground hosting .

The game is done.
To enter your site go to the address: "http://www.yourdomain.xxx/wp-admin/"
Choose the theme of your personal blog 
The theme of your personal blog is an important aspect.

the theme can affect the loading speed of your blog , especially in the SEO field this can make a big difference in terms of positioning

Determine the personality and character of your blog, 

Here is the list of links where to find the theme of your blog
Themeisle
Elegantthemes
div.space
There are free themes and paid themes, feel free to choose the one that suits you best and that you like

ATTENTION : WordPress has constant and frequent updates during the year (for reasons of security and stability and reliability)

the problem of free themes and which are often not constantly updated and therefore risk being no longer compatible with future versions of WordPress while paid themes are constantly updated
Write your first article
You are finally ready to write your first blog post.

Here let your creativity run free, write, inspire and invent.

Feel free to share your experiences and knowledge with your readers.
This is the creative part of the personal blogger business and it is also the coolest part

it could happen to you that you are blocked and do not know what to write on your blog, in that case

Here is a list of steps to follow to write your blog article:
Choose the topic of your article and choose the sub-chapters
Write a headline that grabs readers' attention
Write one chapter at a time, (the secret is to divide the article into small sub-chapters that are easy to fill in)
Insert images to make the article more enjoyable
Reread your article and make the last corrections (short sentences, short paragraphs etc ..)
Publish your article 
Best Personal Blogging Courses:
Training is the duty of a personal blogger , trained to improve your level, your skills and your impact in your industry

the best personal blogging courses are:
How to make a personal blog in WordPress
Blogging masterclass
WordPress blogging

Other articles you might be interested in on the personal blog:
What is a personal blog
the best personal blogs