Hi you!
in this article I will explain how to grow your blog and increase its traffic both an organic and a non-organic way

in this last year one of my focuses has been to grow my blog

and I managed to go from 0 visits to 6000 monthly visits

working only a couple of hours a day !!

you can follow the growth of my blog thanks to the report I publish every month

I have learned so many things this year and today I will give you my tips to grow your blog quickly

are you ready? let's go !!
To grow a blog you need to follow the following steps:
Do a good keyword research
Create the editorial plan with the list of articles (in order from least competitive to most)
Writing SEO optimized content
Write consistently
Promote articles on social media
Do a good keyword research
keyword research is the first step for the growth of your blog, 

keyword research means searching for those words that are inherent to your niche and that people search for most often

good keyword research makes the process of creating content and growing your blog easier
how is keyword research done?
there are several methods for doing keyword research , some are paid while others are free

the simplest, fastest and free method that I recommend is to go to the Answer the pubblic website (see the image above)

select the Italian language and write the main topic of your niche in the search bar

the software will result in a lot of keywords that you can use to create content   (see image below)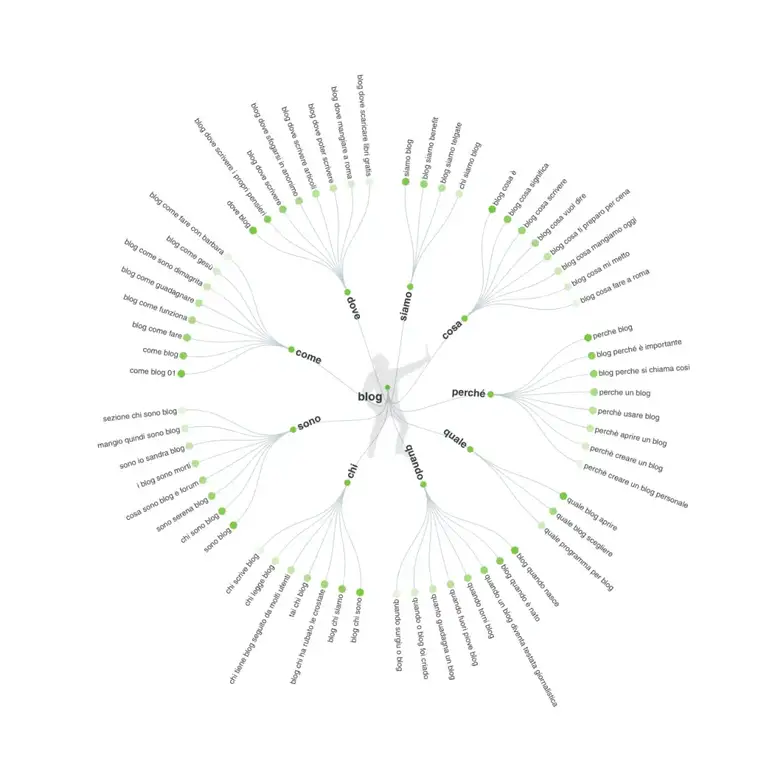 Create the editorial plan
the creation of the editorial plan comes immediately after your keyword research

and consists in ordering the keywords based on different criteria such as: the competitiveness of the keyword, the traffic of the keyword, the type of user intent of the keyword

Once you have classified your keywords according to the different criteria you can start focusing on writing your content in the right order

why do I say in the right order?

because the choice of topics to cover first affects the speed of your blog growth

for newly born blogs I suggest you start writing articles on keywords that are not so competitive

this allows you to be indexed by Google and appear in search results and attract the first readers
Writing SEO optimized content
Writing SEO optimized articles is a skill that all bloggers must have,

you can't afford to blog without considering SEO in 2022 !!

by SEO I mean Search engine optimization which would be search engine optimization

which are a series of article writing methods that allow the search engine to understand what your blog is about

and therefore consequently position it in the Google results list in the best possible way
Constantly writing content
Writing constantly is an essential factor in my opinion to grow your blog for several reasons:

the first is that there are many very authoritative sites with great seniority on Google, these sites are often favored by Google because they have a lot of content

writing a lot allows us to compete with these sites and get to have a lot of important content that can be taken into consideration by Google

another reason to write consistently and abundantly is the fact that good link building can exponentially increase the speed of growth of your blog

and the last reason why you have to write a lot and in constant world is that in the world of blogging year after year there is more and more competition and this pushes everyone to increase the quality of the contents and the quantity
How to Get to Know Your Blog?
To make your site known you must:
Leverage influence marketing
Leverage content marketing
Turn your content into video
turn your content into podcasts
publish your content on social platforms 
Create your digital product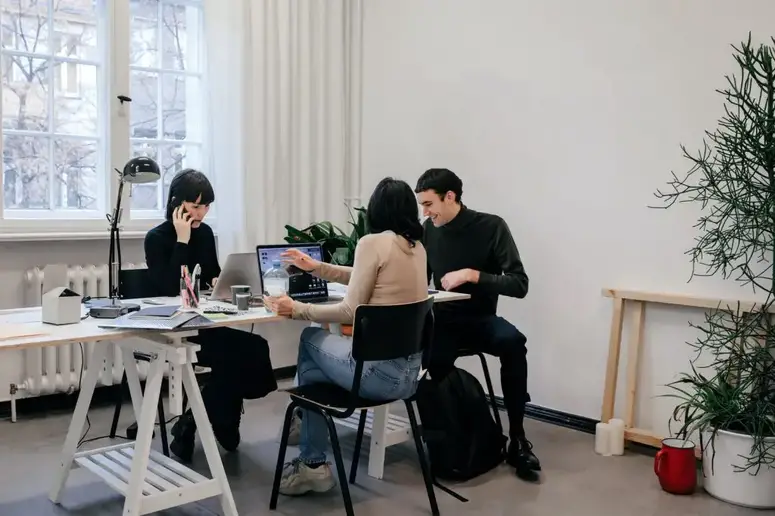 Leverage influence marketing
Jean what is influence marketing ?
Influence marketing is the use of influencers to promote the services or products of your company or brand.

Influence marketing has grown exponentially over the last few years thanks to platforms such as Instagram and Youtube

the influencer is a person who has a group of devoted followers (or group of fans) who follow him for his personality, his character, his style or the message he represents

these fans are very receptive to the advice and products the influencer promotes

Using influencers in your blog promotion strategy can help you reach many more people in a very short time
Take advantage of content marketing
Content marketing is about creating content of great value, which is useful and informative and which is then shared by your readers

content marketing is based on the idea that the more high-level your content is on a given topic and the more readers will share it, the more Google will show it and the more it will run on different social networks
Turn your content into video
another way to increase the visibility of your blog is to turn your blog articles into videos,

many bloggers create content on different platforms and some of them use this technique to create the same content on different platforms

and then after creating an article on a certain topic, they also create the video that deals with the same topic on Youtube by linking the video to the blog and inversely the blog to their video
Turn your content into podcasts
podcasts are personal radio broadcasts broadcast over the internet,

I include podcasts in the methods to use to make your blog known because as you well know they are growing in popularity year after year and now they are an extremely powerful method of communication

I think that if you have a blog and you want to grow in popularity quickly, especially now in 2022, you need to think about integrating podcasts to take advantage of the positive trend of this very useful platform
Publish your content on social platforms 
social platforms could not miss !!!

to increase the visibility of your blog you must use the social platforms, Facebook, Instagram, Pinterest allow you to show your friends your posts but also your friends' friends

in some cases, when the post is really of quality, the social network itself takes care of pushing it and making it viral

another way to take advantage of social networks is to pay to run your content , with a few tens of euros it can show your post to dozens of people 

and who knows maybe find new readers who will become your future fans
Create your digital product
create your digital product is another way to make yourself known, whether it is a course or an ebook 
if you can create something of value that teaches your readers a specific skills this can be a great advertisement for your blog
the only negative point is that creating a product takes a lot of effort and a lot of time
How To Create a Blog in 2022
Creating a blog in 2022 is no longer the same thing as creating a blog in the past, so many things have changed and the competition only increases
blogs are becoming more and more professional and more informative, there are fewer and fewer personal blogs written as diaries

the main reason is that Google does not favor these types of content because they do not bring value to the web (unless you are a public figure)

the vision I have towards blogs is always positive, 

blogs will continue to exist for the simple fact that bloggers are the figures who create the content of the web

pay attention every time you look for answers on the web you end up on a blogger's page 🙂

if you want to learn how to create a blog I suggest you read my article

you will find all the information you need to create a blog  that works in 2022


CONCLUSION
I hope this article was helpful to you
do you know other ways to grow a blog quickly?

If !!
write me below in the comments 🙂
See you soon
your friend Jean