In this article , you will find out how to create a website and what are the best website building platforms to date

the website has become a digital showcase

we are witnessing a real migration on the web of many professionals, if you have products that you intend to present to users or that you do services and you intend to find customers, the web is certainly an option that you must consider

but what is a website?

a website is a set of web pages that are hosted on different web servers linked to each other through a hypertext system, the end user can reach these web pages through a search engine for informational, educational and playful purposes

in simple terms a website is a set of documents on the internet that is linked by links to other documents on the web

these documents are called " web pages "

the web page is a digital document in which there are textual and multimedia information created by the owner of the website and accessible to the end user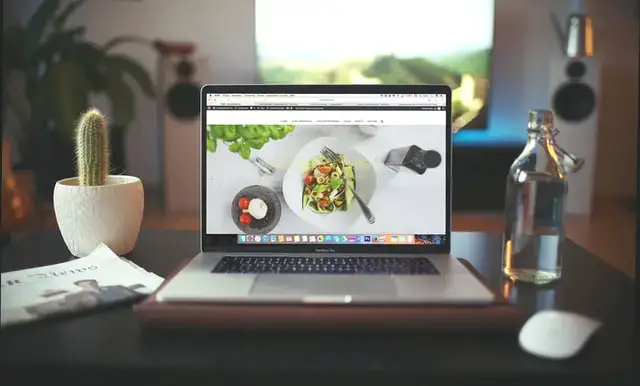 the owner of the site or webmaster is the person who manages the website and who takes care of its operation.

in general, the webmaster takes care of the choice of hosting and the domain name of the website

Here is the list of 5 steps to create a website:
Choose a CMS
Purchase a domain name
Purchase hosting
Choose a theme
Configure the website
Choose a CMS
A CMS ( content management system) is a software that allows the optimal management of the contents of a website

the most popular CMS is WordPress but there are others such as Drupal and Joomla, PrestaShop, Magento, Drupal

these CMS are well known in the blogging world, in fact there are many users who have created a blog with these platforms
Purchase a domain name
the domain name is a series of strings that identify the ownership and domain of a web page

Definition which means that through a domain name it is possible to trace the owner of the site, that is the person who is responsible for it and who administers it.

but the most popular definition of a domain name is a series of text that points to a website

or if we need to simplify the definition further: the domain name is the name of your website

There are several companies that allow you to buy a domain let's see which are the main ones

Here is the list of companies where to buy a domain name:
Siteground
Aruba
Register
Godaddy
Vhosting Solution
Purchase hosting
hosting is a network service that allows you to put web pages or a web application on a web server and make them available to the end user

hosting manages the infrastructures that are used to keep web pages accessible on the web

Here is the list of websites where to buy hosting :
Siteground
hosting solutions
register.it
Aruba
Bluehost
Microchip.ch
Choose a theme
The theme is a predefined package that can be installed on a website that contains information for the graphics and decoration elements of the website

it is often coupled with the web template for complete customization of the website

the web template or theme is a software used for the graphic part of the contents of a web page
so that content creation is easier and accessible to everyone without having to have programming knowledge

Here is the list of websites where to find themes:
Themeforest
Themeisle
Itemplates
Mythemeshop.com
Themify.me
Eleganttheme

Here is the list of the most popular themes for the website:
Astra
Divi
Themify Ultra
Hestia Pro
Configure the website
website setup is the last step before having a fully functional site

 
by configuration we mean the parameterisation of the last settings

such as the choice of URL structure, the choice of visibility for search engines or the installation of spam filters

in the last step of the website creation there is also the installation of the plugins

the plugin is a program that installed on your website allows you to expand its functionality

CMS like WordPress have an almost infinite plugin library 

This is a very useful tool that allows you to customize the features of your website to your liking

there are also plugins for creating online stores, 

Woocommerce is one of the most popular plugins for creating online stores thanks to the great possibility of customization and thanks to its ease of installation

Shopify can also be integrated into your website with a plugin and even in this case the installation is very simple 
Creating a website with Wix
Another way to create a website is through the Wix platform

Wiw is an HTML5 web development platform founded in Israel in 2006

which allows you to create websites thanks to drag and drop tools

its main feature is the simplicity and speed with which it is possible to create a web space and the possibility of using an artificial intelligence for the creation of the website

here are the steps to create a website with Wix:
Go to the Wix.com website
Please register
Click on the "CREATE NEW SITE" button
Enter the website information
Choose the theme
Edit the pages of the site
Publish the website