In this article , you will discover the blogging strategies most used by bloggers on the web

blogging can be both a hobby and a job as well as a way to make money online

blogging strategies are strategies that aim to promote your blog and your content

blogging strategies therefore allow you to organize the processes to achieve the goals you have set for yourself with the creation of your blog

in this article we will see the main blogging strategies

Here is the list of the main blogging strategies :
create an editorial plan
position on the SERP
share your content
write original content
Update old articles
use tags and categories
increase blog comments
Create an editorial plan
An editorial plan is a document that details the content that will be posted on your blog and how often it will be published. 

the choice of content depends on the level of your blog and the niche of your blog while the choice of the frequency of publication of the content has an impact on the speed of growth that you want to achieve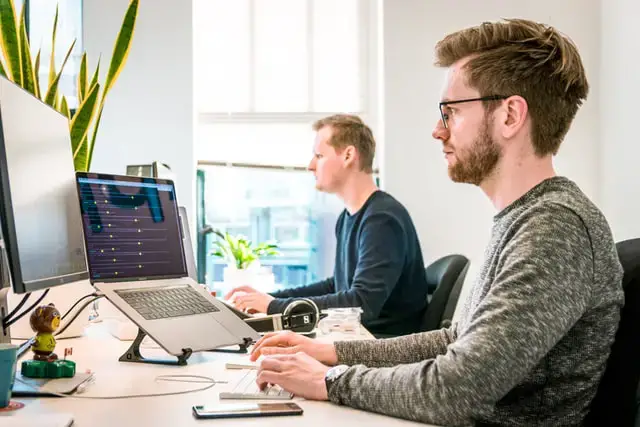 The editorial plan includes a strategy to promote your content but also a strategy to engage your audience and for brand awareness

this system allows you to plan the creation of content in advance and to make sure that it is directed towards the achievement of the final goal of the blog whatever it is

a well-done editorial plan allows you to save energy and time and allows you to maintain a high quality content over time
Position yourself on the SERP
the SERP is an acronym that stands for "Search Engine Results Page", or "the pages of the search engine results ". 

search engine results pages , are the pages that are displayed when you search on a search engine such as Google

the positioning of a blog in the is essential in a blogging strategy, the SEO optimization techniques help to improve the positioning on the SERP

a good blogging strategy must include SEO strategies to increase the visibility of the blog

Positioning on the SERP is important because this allows you to get more blog  traffic .

If the blog is ranked high in search engine results , users are more likely to visit it

the primary goal is to stay on the first page of Google because according to a study done by the content marketing agency Brafton, based in Boston, Massachusetts, 95% of users do not go beyond the first page of Google

To rank on the SERP , it is important to optimize your blog for search engines . 

This means making sure that the blog is easy to find for search engines and that it contains content relevant to the searches that users make.

for keywords that are related to the market niche 
95% of users do not go beyond the first page of Google search results

Brafton
Share your content
Sharing blog articles is important because this is one way to increase blog  traffic .

If people are sharing your content on social media or other sites, this can bring more traffic to your blog. 

Additionally, sharing blog articles can also help build your reputation and grow your audience

the main channels where to share blog articles are social channels: Facebook, Instagram , Reddit, Pinterest are the social networks where most bloggers share their content

Write original content
Writing original content is important because it helps you differentiate yourself from the competition. 

If your content is unique and interesting and of high quality it is very likely that your readers will read with interest and share your content .

Plus, writing original content can also help build your reputation and grow your audience.

As far as search engine optimization is concerned , original content is highlighted by search engines much more than duplicated or copied content

you have to consider that there are many sources on the internet and that most of these sources create content on topics for which information already exists online

the only way to stand out and create original content with new information 
Update old articles
Updating old blog articles is important because this can help keep your blog current and relevant. 

search engines have an algorithm that checks the age of blog posts

if a blog has too old posts, the algorithm penalizes both the post and the blog by decreasing its online visibility at the expense of blogs with updated and recent content

and if your content is out of date, users are more likely to find and leave it without visiting other parts of your blog. 
Use tags and categories
Blog tags are keywords or phrases that describe the content of a blog post. 

Blog tags can be used to help search engines classify and find your content this technique is part of studying the taxonomy of a blog

Additionally, blog tags can also be used by users to find relevant content on your site

Blog categories are groups of posts that share a common topic or theme. 

Blog categories can be used to help users navigate your site and find relevant content . 

Additionally, a blog's categories can also be used by search engines to rank and find your content .

in general, both tags and categories are part of the taxonomy of a blog and have the aim of making navigation and access to information easier
Increase blog comments
blog comments can contribute to the blog content, 

the comments give the blogger the opportunity to have conversations with the readers, conversations that can help to understand if the article in question has answered all the questions of the readers

in other cases the comments allow your readers to have a useful contact with you for any questions or clarifications