Hi you! 🙂
During the process of creating and developing my blog, I too had to come across this problem: what are the best platforms to start blogging?

There are many platforms for blogging and I have the impression that new ones are born every two years

I have my favorite platform that I have always used and of which I am extremely satisfied but we see in this article to give an answer to this question

Trying to compare known platforms according to the most important metrics for a blogger

Here is the list of the best blogging platforms:
WordPress.org
Blogger
Wix
Medium
Squarespace
Tumblr
WordPress.com
Costant contact website builder
hostgator
Ghost
---
WORDPRESS.ORG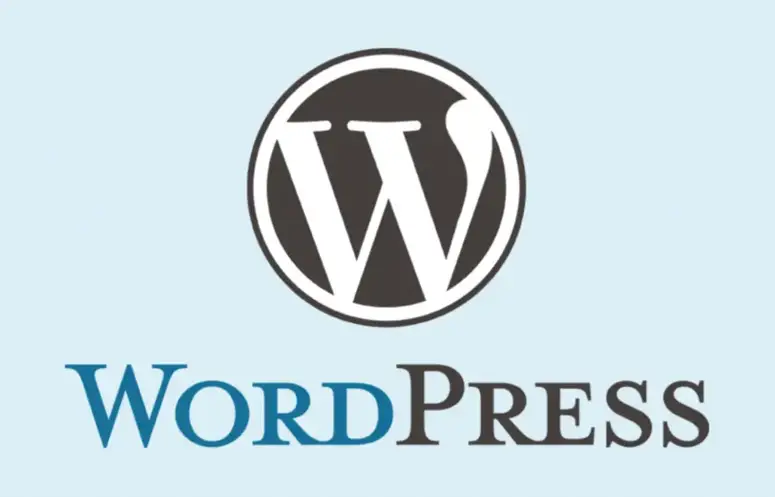 WordPress is undoubtedly the most famous and best known platform of all when it comes to the world of blogging, 

I just tell you that 40% of blogs in the world are managed by this platform

not to be confused with WordPress.com which is a hosting service

one of the features of WordPress.org is that it offers you a Self hosting service (in practice you have to buy a hosting such as Siteground and then install wordpress on this hosting)

wordpress.org is considered one of the best blogging platforms because it has a huge open source library of various resources ( WordPress plugins , applications, extensions etc) that allow you to do anything with your blog

also there are an infinite number of free and paid themes that you can use immediately to customize your blog

All wordpress.org themes are also mobile friendly (i.e. optimized for smartphones)

and this is absolutely necessary if you want to create a blog that can allow you to make some extra money

If you are new to the world of blogging I recommend wordpress.org without hesitation

A simple, safe and functional platform !!!
BLOGGER
Blogger.com is a blogging platform created by Para Labs and owned by Google launched in 1999

blogger.com is perfect if you are planning to create a simple blog where you can talk about your hobbies,

it's perfect for keeping a personal online diary or your own space to share your thoughts 

If, on the other hand, your goal is to create a blog to earn money and make it your main business 

then you will need something much more solid and structured than blogger

Blogger is not bad at all, but it has a lot of limitations and it is by no means the classic professional site template
WIX
Wix is ​​a website builder, which basically means it's a complete solution for people who want to open a website, e-commerce or blog without having to invest a lot of time in understanding websites.

Wix is ​​one of the best platforms for e-commerce and for all the people who plan to sell online

The themes developed by Wix are optimized for e-commerce and contain many tools to facilitate online sales

Great for people who don't want to spend a lot of time learning blogging platforms , who don't want to spend time understanding the various technicalities, and who don't care about plugins

The wix resource library is not at the level of the wordpress library but despite this it has a good catalog of resources, resources constantly growing year after year

Great for people who don't want to waste time on the technicalities of a blog and great for small traders who want to start selling online
MEDIUM
It is a web writer platform born in 2012 that allows you to write and publish articles on the platform and earn thanks to these articles

The advantage of Medium is that it allows you to focus only on the writing of your article, then to take care of the writing, the tone, the message and all the points that characterize a quality article

taking away the job of promotion, SEO optimization, hosting management

taking away the dirty work a blogger does on his blog when he's not writing articles
SQUARESPACE
Squarespace was born in 2003 from a young American student and is a web builder just like Wix,

extremely elegant squarespace is known for having very minimalist sites suitable for an audience of creators and artists

for these characteristics many websites of photographers, musicians, artists and fashion people use this platform to express their ideas and creativity

Squarespace is very customizable, certainly not at the level of wordpress but in a way enough to allow you to create any web template you can think of.

the customer support is great and the metrics board of the site is done very well indeed

ok, it's not as advanced as Google Analytics but you still find the fundamental metrics for the site that allow you to have a general view on the progress of the website
TUMBLR
Tumblr is a microblogging platform and social network founded by David Karp in 2007

The platform allows users to publish multimedia and content in the form of mini blogs

What differentiates Tumblr from other blogging platforms is the reblog feature, which allows you to repost articles from other bloggers (just like Twitter !!!)

Tumblr is free and perfect for people who don't need an entire blog to post their articles

it is also an excellent tool for people who want to publish quick content in the form of multimedia
---
As you have seen above there are many blogging platforms and each with its own characteristic, there is no best platform but there is only the best one for what you want to do with it.
If you are looking for a blogging platform that costs nothing then Tumblr is for you
If you are looking for a platform to sell online without having to learn the technicalities then I suggest Wix
If you are looking for a sleek, minimalist platform that highlights your creativity and art then Squarespace is what you need.
If you want to publish articles, make money without having to deal with the growth and maintenance of your site then Medium is the one for you
While if you want to have total control of your blog, you want to have the ability to make it grow and make it a business then WordPress is the tool that will allow you to achieve your goals.
What To Do To Open A Blog?
After seeing this list of the best blogging platforms I'm sure you are wondering:

What should I do to start a blog ?

As we have seen above, there are many ways to have a blog on the web where you can create your own content

But the way I prefer and that I recommend is to open a blog with WordPress

To open a blog with WordPress, what you need to do is buy a hosting 

What is hosting?

Hosting is the space on the web where you will go to put all the contents of your blog

There are different types of hosting, I use Siteground which is one of the best around (with one of the best value for money in the market)

And after purchasing the hosting you need to purchase your site's domain

The site domain is the name your customers will use to find you on the web

Once you have bought hosting and domain you can proceed with the installation of the blogging platform 

I use WordPress as a blogging platform for this site 

If you are interested in knowing how to install WordPress I suggest you read this article where I explain step by step the steps to follow: How to Create A Blog